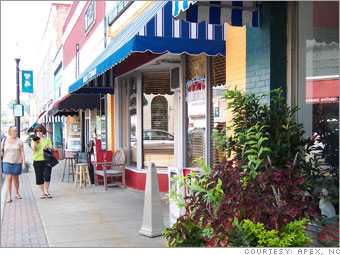 Apex ranked
14th
on

Money Magazine's

top 100 Best Places to Live!
This list '
focused on smaller places that offered the best combination of economic opportunity, good schools, safe streets, things to do and a real sense of community.'

Sounds like Apex to me. I love this town.

Also, for my Holly Springs friends...you all were 22nd. For my Charlotte friends, your neighbor Mooresville (aka 'Race City, USA') came in at number 65.